Welcome to Telltale Photo Booth, based in Sunny Singapore!
Known for our (extremely) wide range of pretty backdrops and (really) witty props, we are absolutely NOT just a Photo Booth company.
We provide lots of services including Roving Photography, GIF Booth, Hashtag Printing, and over 100 backdrops for rent. Take your pick on what suits your needs.
Stick around and have a browse.
You can just tell that we love what we do.
Planning a fun event shouldn't be so hard
What We Offer
Click to have a look at what our packages include: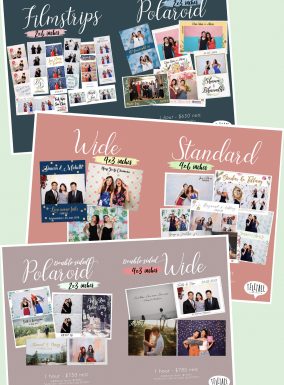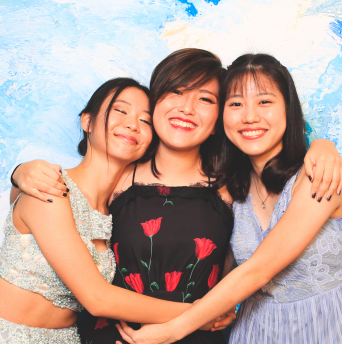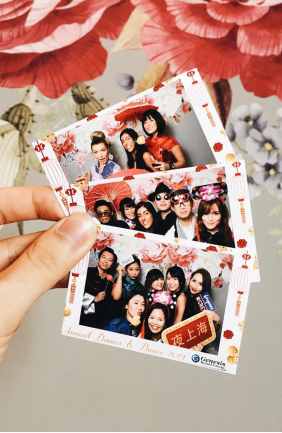 Book Us
Request for our kits. If you like what you see, get our contract, place a deposit, and we're all yours!
Design
The fun part. Choose your favorite backdrop & work with our designer on your very own customized print overlay! Every design is one-of-a-kind. 
 On the day itself
Receive prior information on our set-up. Sit back, or worry about other aspects of your event. Didn't we already say we've got you?
I loved Telltale's selection of photobooth backdrop designs! Not to mention their great service. They're always so friendly and willing to go the extra mile for their customers. Would definitely recommend them for weddings/special events!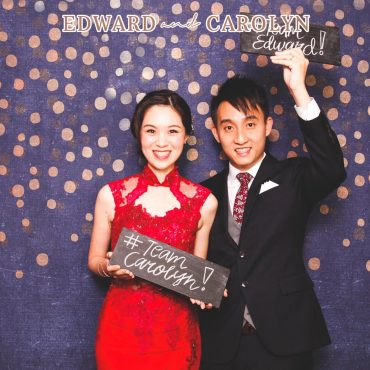 Danielle was responsive and helpful from the very start, and the photobooth experience (from the staff helping, to the props and backdrop) on the day itself was great! Will definitely recommend!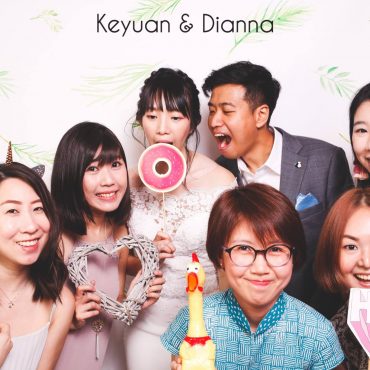 MANY THANKS to Danielle and her team!! It was such a joy to work with Danielle right from the start, developing the designs for the print outs to on the day itself. She was super patient especially when we wanted to make multiple changes to the design! Lovely selection of back drops to choose from as well! I'm so glad I picked Telltale for my photobooth. Highly recommended!!
Thank you Danielle and team for providing such fun entertainment for our guest on our wedding night! The props were unique, fun and all our guests were engaged. Printing was also very quick! What made it better was the option for choosing what template we wanted our prints to be in – we chose the film strip version as it fit the theme of our proposal film strip as well (that happened in a photobooth). And what made it EVEN better was the after event services – all soft copy photos, album on facebook, as well as collating all the prints that had us in them into an envelope for us to take home. Thank you!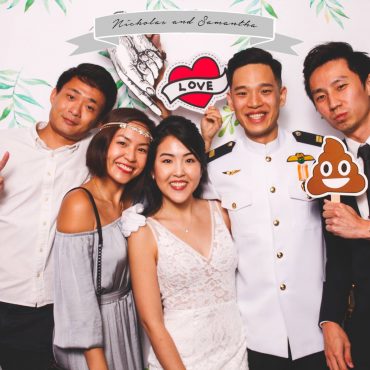 Shout out to Danielle and her team!! You guys were awesome, all my friends and relatives just keep coming to the booth for photos and they love it.
Thank you for being patience with those long thread of emails and yet you guys are very accommodating to our requests.
Will definitely recommend to my friends, affordable yet good quality images!!
THANKS TELLTALE!!! TOTALLY ROCKED THAT NIGHT!!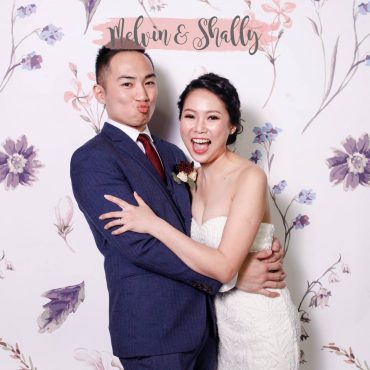 Friendly and hardworking peeps who made numerous amendments to the design just to make sure we are satisfied with the end result! Kudos to the team for finding my preferred font type when all I did was simply sending a photo over for their reference! We are definitely loving how the photos turned out to be! Thanks Danielle and Team for being a part of our special day!
Danielle was very responsive and helpful. The booth setup was great and the props cute and fun! The guests loved it, we wished we had more time! We'll get them again when we do our 10 yr anniversary party hahaha
Receive Updates On Our Services
and get first dibs on our latest backdrop releases!
Subscribe me and get 20% off for first photoshoot