Custom Event Photo Backdrop Design and Rental
It was all so exciting when we received an email from Bianca back in 2017, saying that her wedding was coming up and it was a Wes Anderson themed event. We immediately jumped at the opportunity to give her a fully customised experience – from The Royal Tennenbaums photo booth backdrop and props, to the design of a Moonlight Kingdom inspired print layout. As fans of Wes Anderson's film direction, the whole experience was amazing as we quickly got to work on the styling and design for the backdrop. The first thing we did? Rewatch all our favourite Wes Anderson shows, of course!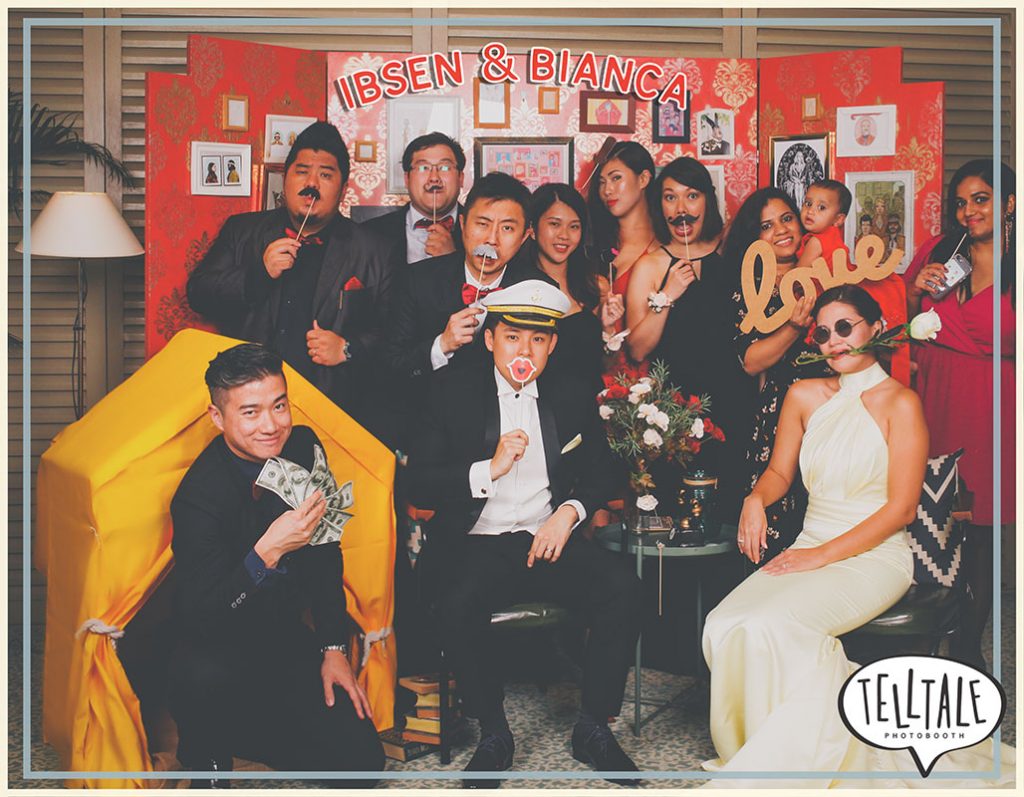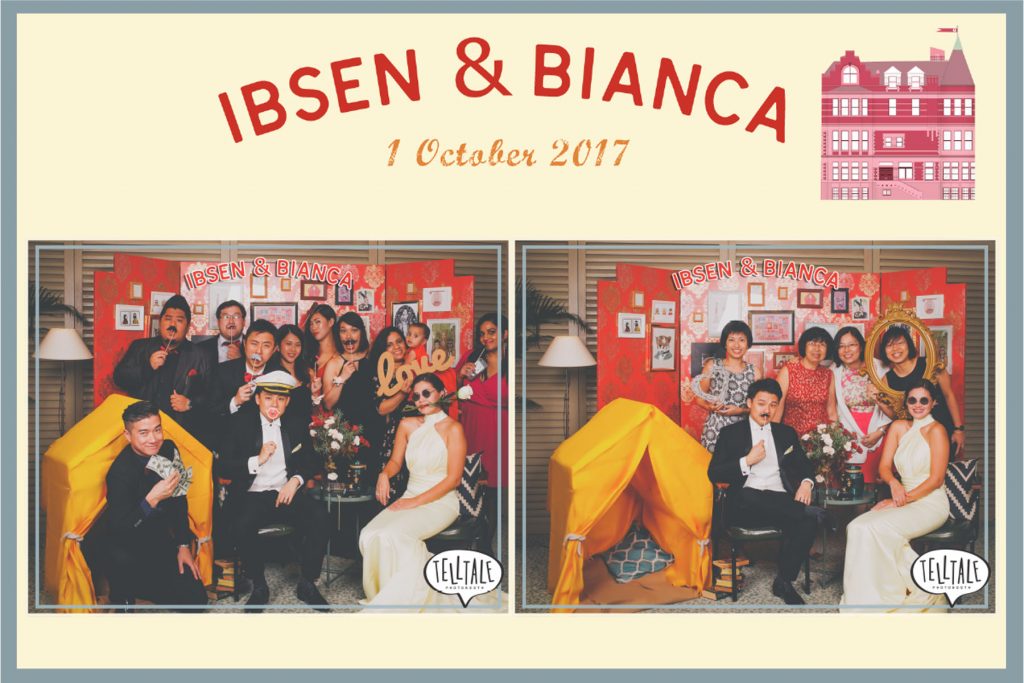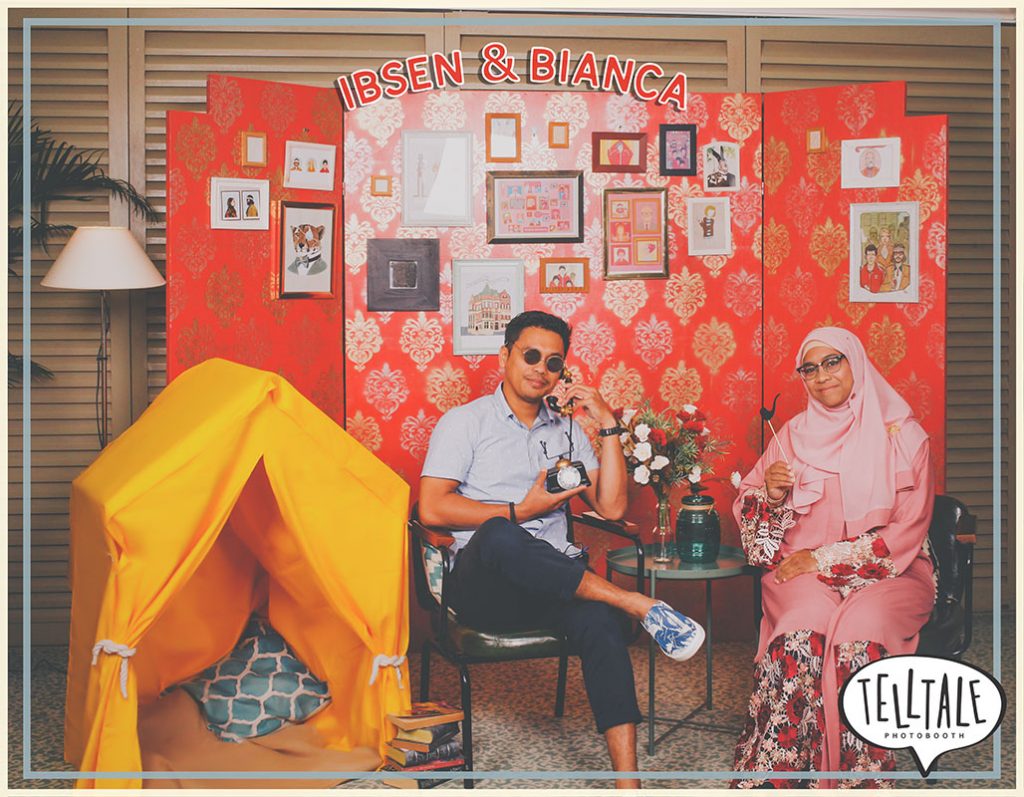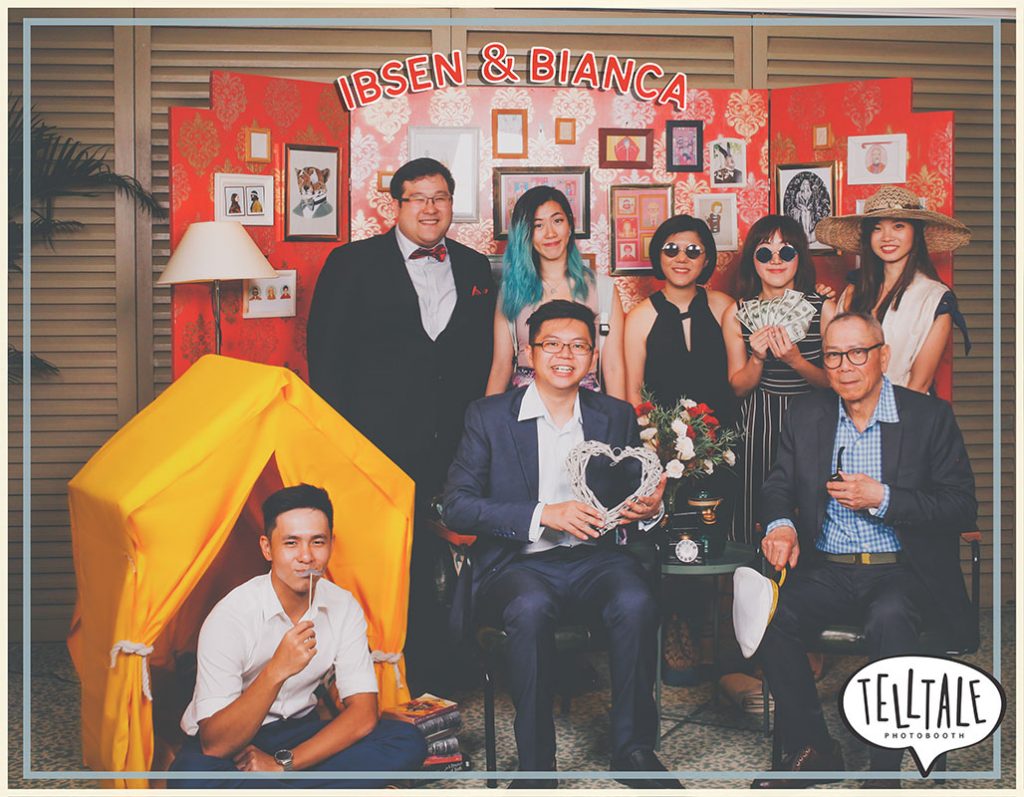 We wanted a backdrop set that would allow the couple as well as their guests to have even more fun while posing for their photos, so we created a fully interactive backdrop! From a bright yellow tent to two vintage arm chairs, an old school red wallpaper with real photo frames – we bring to you the home of The Royal Tennenbaums. It was very much to our delight seeing how Ibsen & Bianca, along with their guests utilised the props provided and posed with the backdrop. It was definitely one of our favourite projects that year!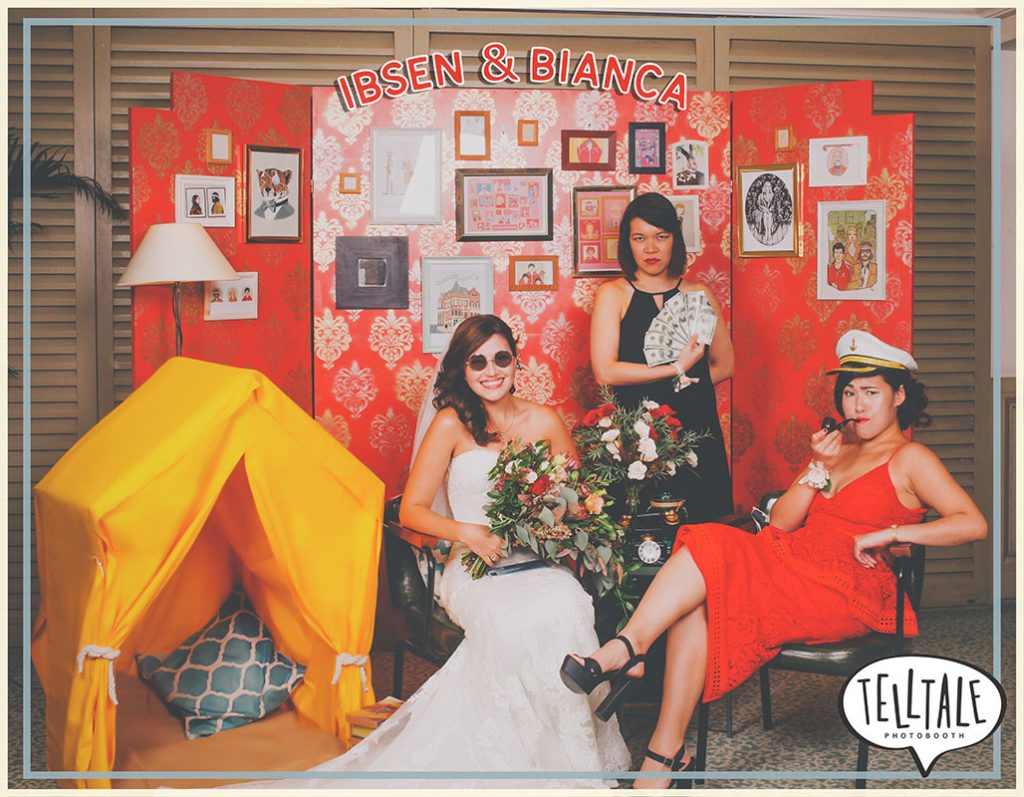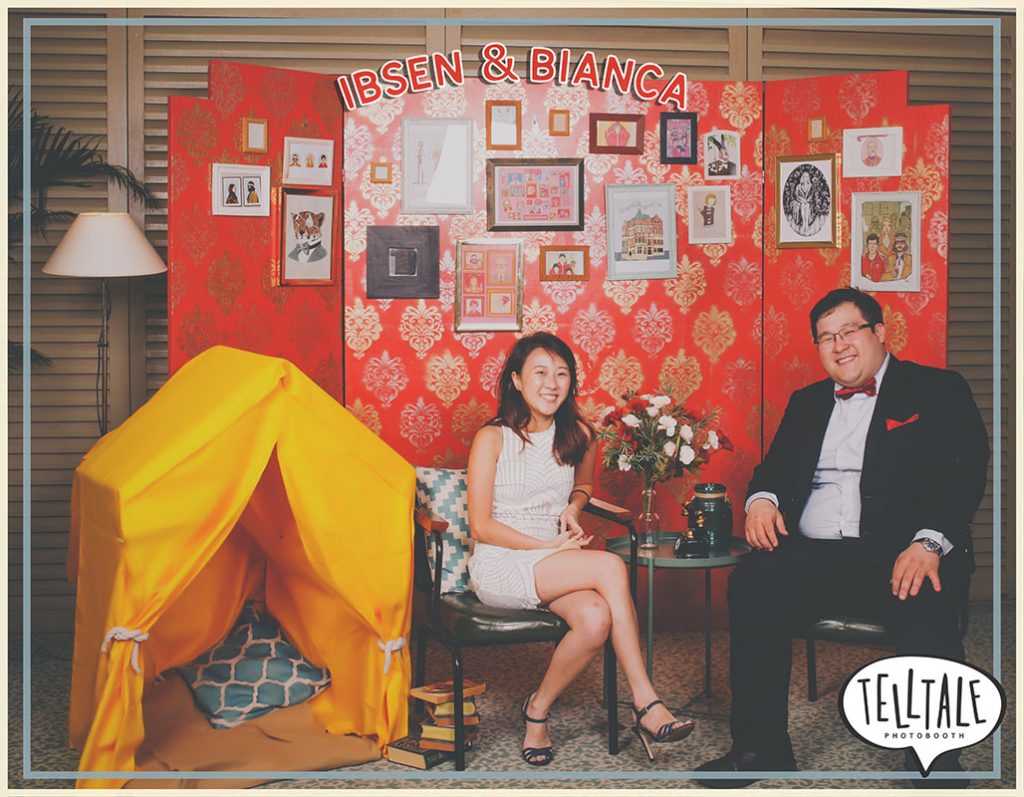 Having a special theme and being able to customise your photo booth experience to suit is for sure a meaningful way to celebrate your event. The interactive experience is definitely what guests would enjoy the most, and contribute to making your wedding or corporate event an unforgettable one! (: