FUN AND EASY BACKDROP RENTAL
How crazy is it that everyone is literally a photographer these days? We reminisce back when a handphone was just a phone for texting and calling, a Walkman was for music, and a camera was for taking photos. Bringing a bag full of heavy bulky pieces of technology was the only way to go about our day. Today, it's all packed up into one single item: A smartphone. 
So you've got a good camera, you've got people ready to pose but…where's the backdrop? 
Renting just a backdrop is the best way to save money and still have your guests take amazing photos at your event. With a backdrop, your guests can help themselves to unlimited selfies on their phones, or pose all day in front of a digital camera! 
With more than 50 designs to choose from, there will definitely be one to catch your eye. If not, you can always work with us to customise a backdrop to suit the theme of your event. If you've still got some moolah left in the budget, you can even rent a backdrop + book our roving photography service for professional images and prints for your guests to take home.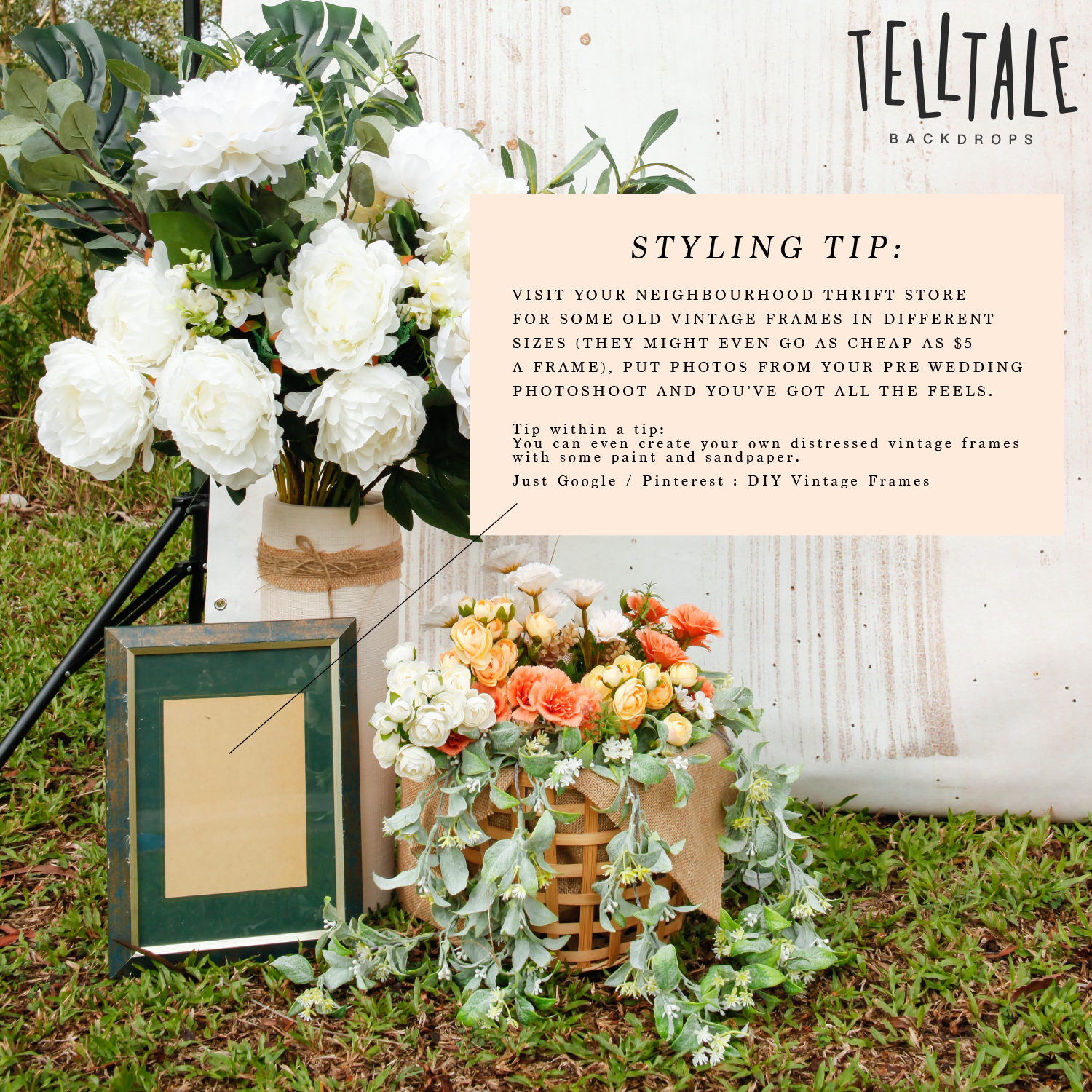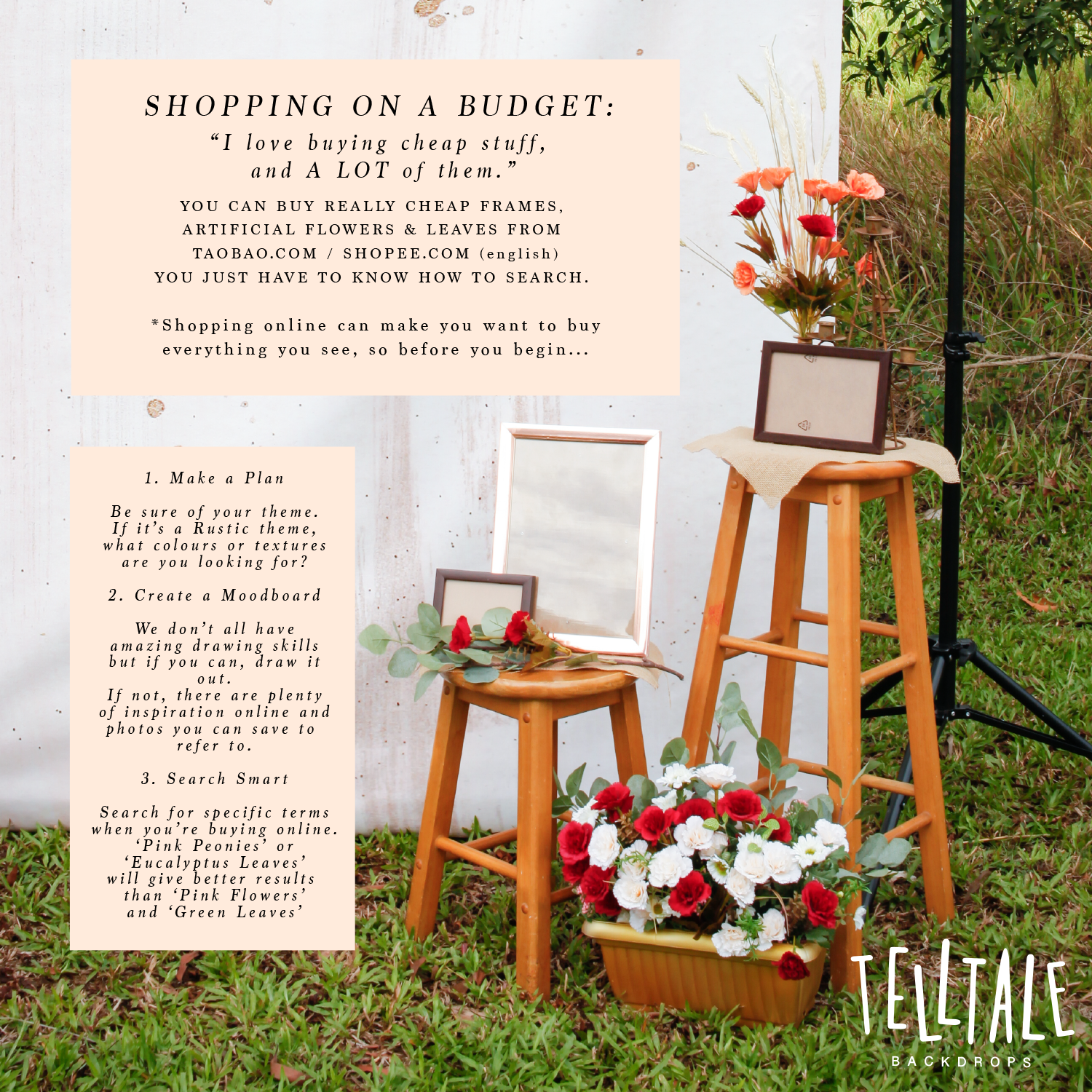 Our backdrops are also easy to set-up. You can grab lovely items from your own home, go thrift shopping or borrow items from your frienfd to style your very own backdrop set. Have a small sofa that your guests can sit on, or even a very handsome vintage bicycle that you want to show off? You can practically place anything in front of your backdrop that you feel would be a beautiful addition to your event! 
We'll provide you with everything to set up your backdrop on the day of your event, you'll just need a friend to help you position it straight (; You can also get our team to deliver and set-up your backdrop for you, no fuss.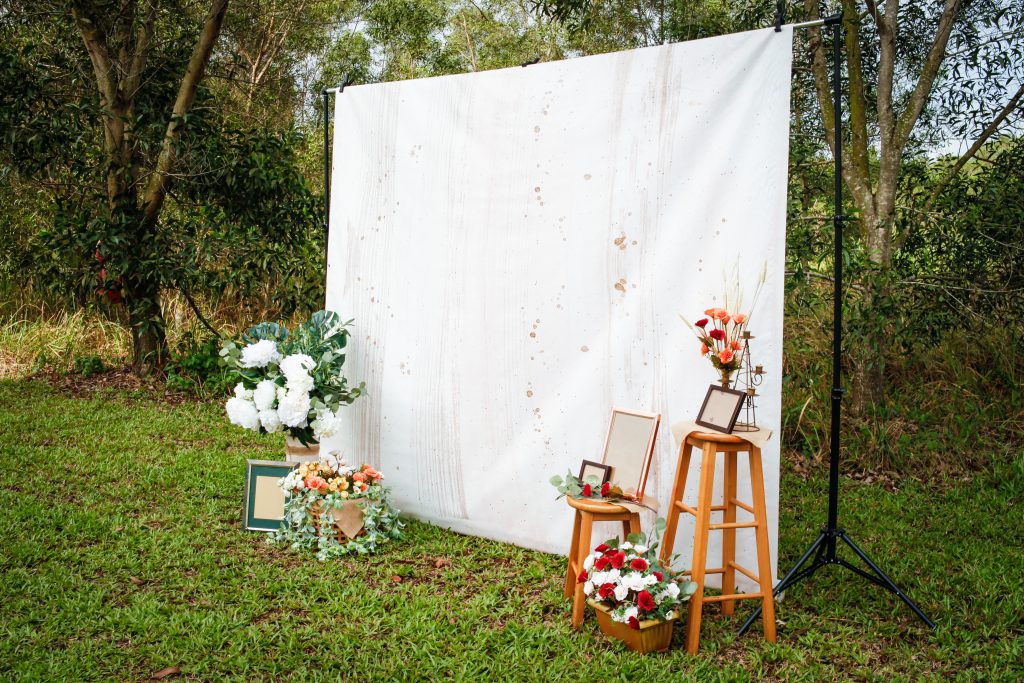 READY TO SEE SOME BEAUTIFUL BACKDROPS?