SHIMMERY & SPARKLY PHOTO BOOTH BACKDROPS​
We conducted a poll to see if there was anything better than a photo booth with a sparkly shimmery backdrop that is perfect for almost any themed event, and we got our results.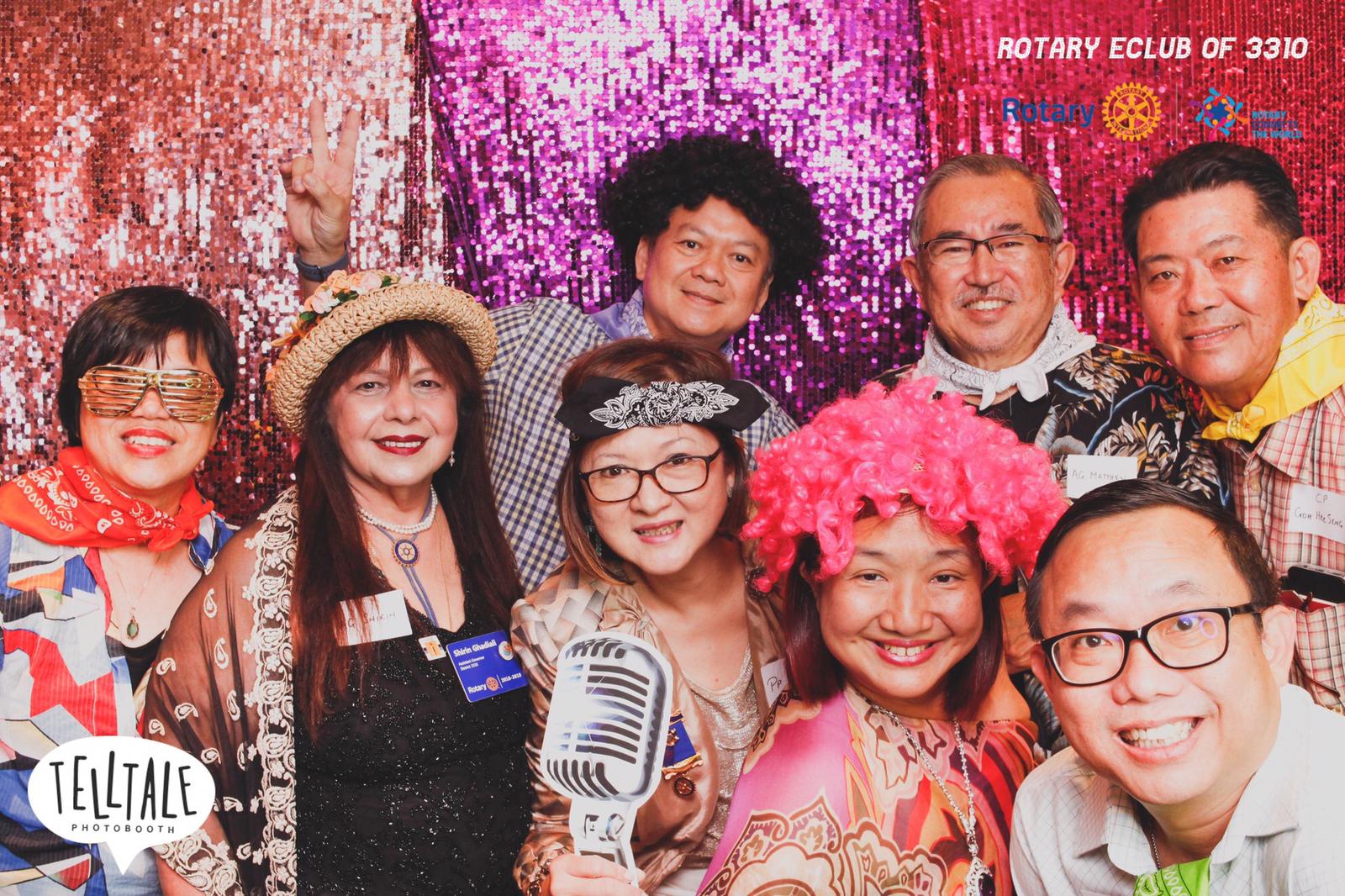 The people we polled said 2 sparkly shimmery backdrops are better than 1 shimmery backdrop. So being the overachievers and client-pleasers that we are, we have taken the poll results and made it even better. 
We are proud to introduce our latest custom Mix & Match for our shimmery backdrops!! Choose any 3 of your favourite colours and add them together to make 1 amazing backdrop and elevate your photo booth experience!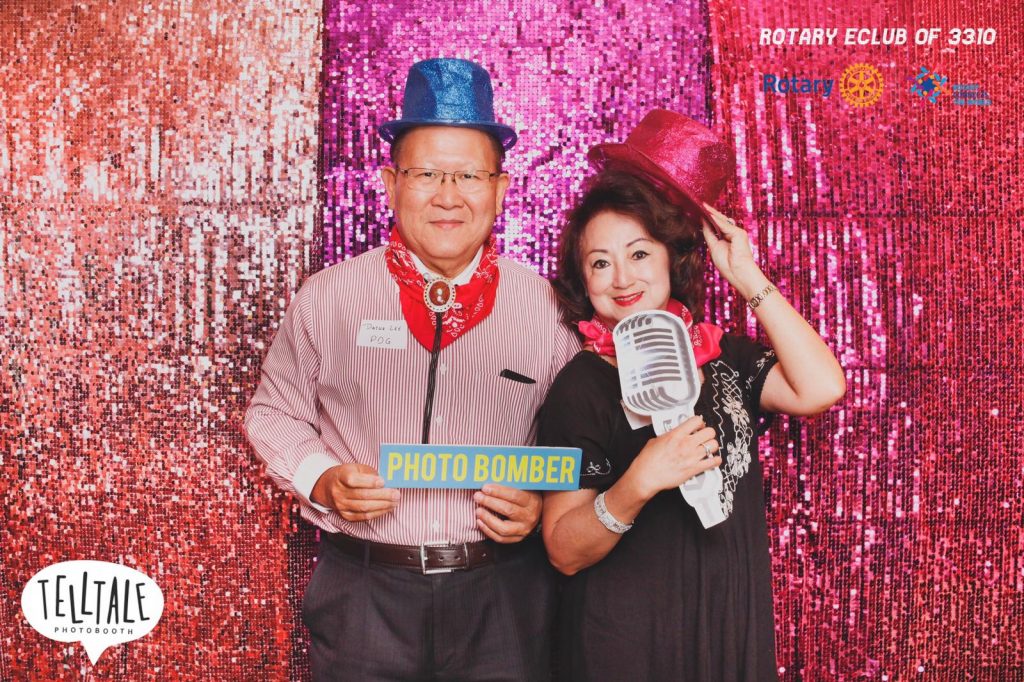 We have so many different colours of shiny that it would be hard to get the same match as another event! Aren't we geniuses? ;D 
The Rotary Eclub of 3310 were the first clients to try out our Mix & Match for their 80s disco themed party and check out how much fun they had!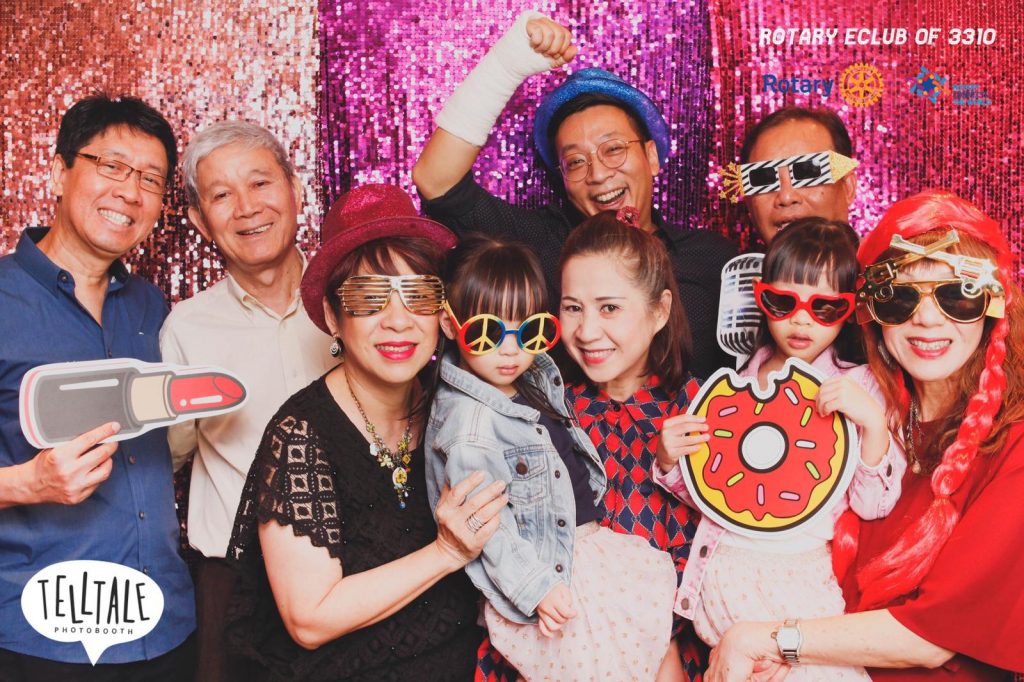 Previously, our shimmery backdrops were part of our premium backdrop collection, but we're happy to announce that we've decided to add them into our standard backdrop collection and will be included as part of any photo booth package at no additional cost!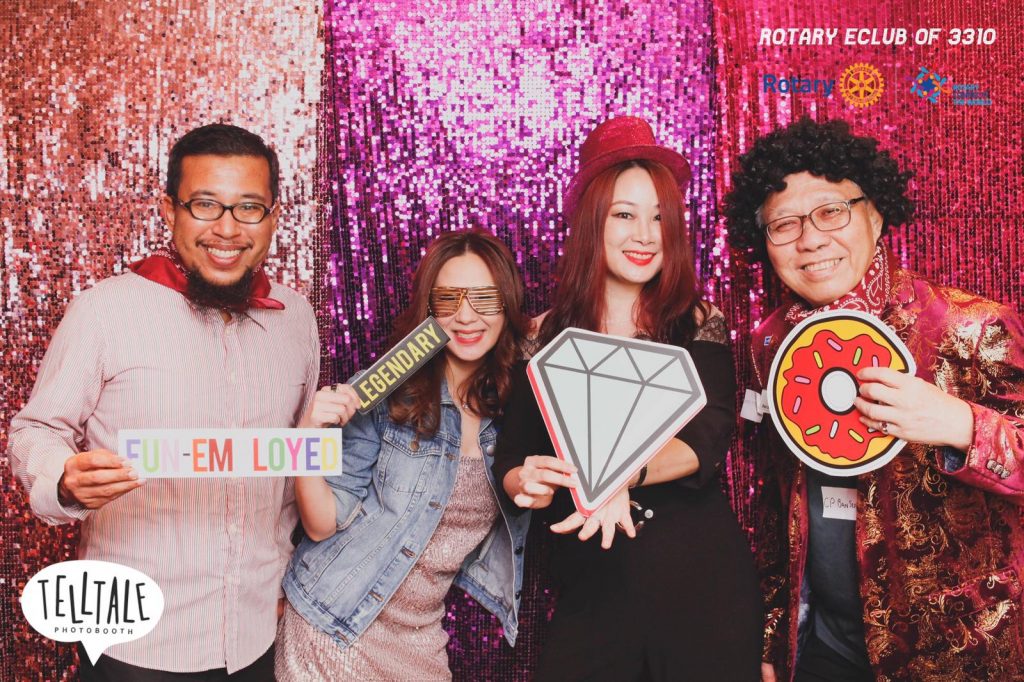 Our shimmery backdrops are the perfect addition for any classy galas, retro themed party, or even an elegant wedding! It's so much fun to have a photo booth when you have the perfect backdrop to make your event that much more special and memorable (: